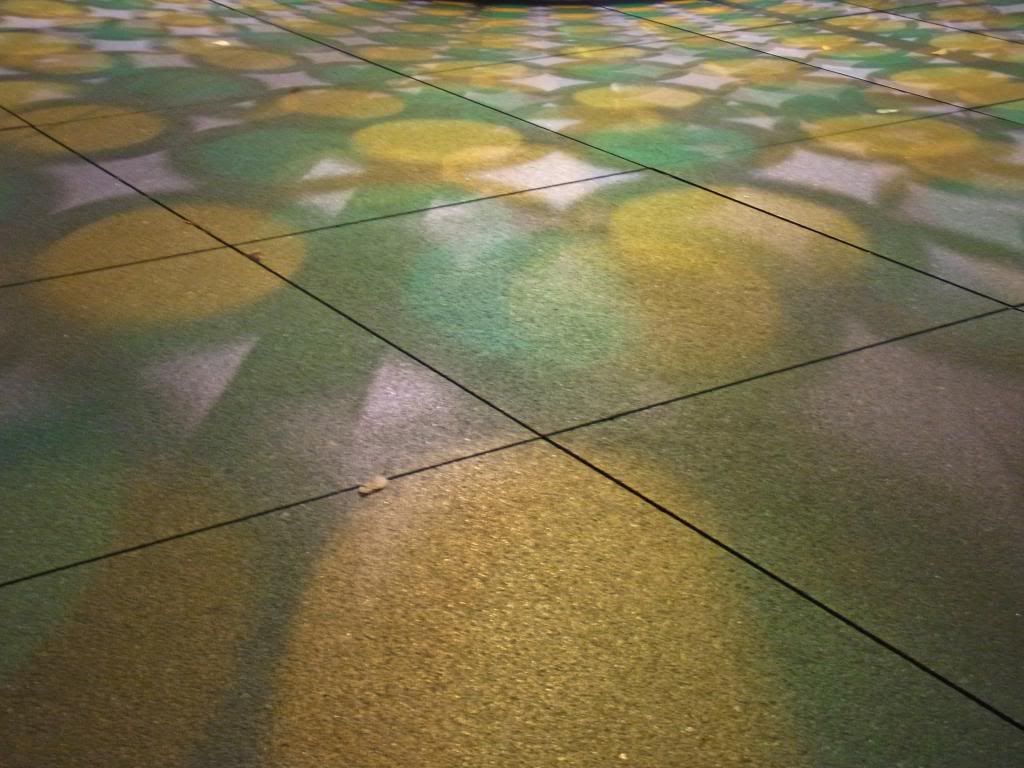 I often walk to Tokyo Station after walking around the Yurakucho area, passing the Tokyo International Forum on the way.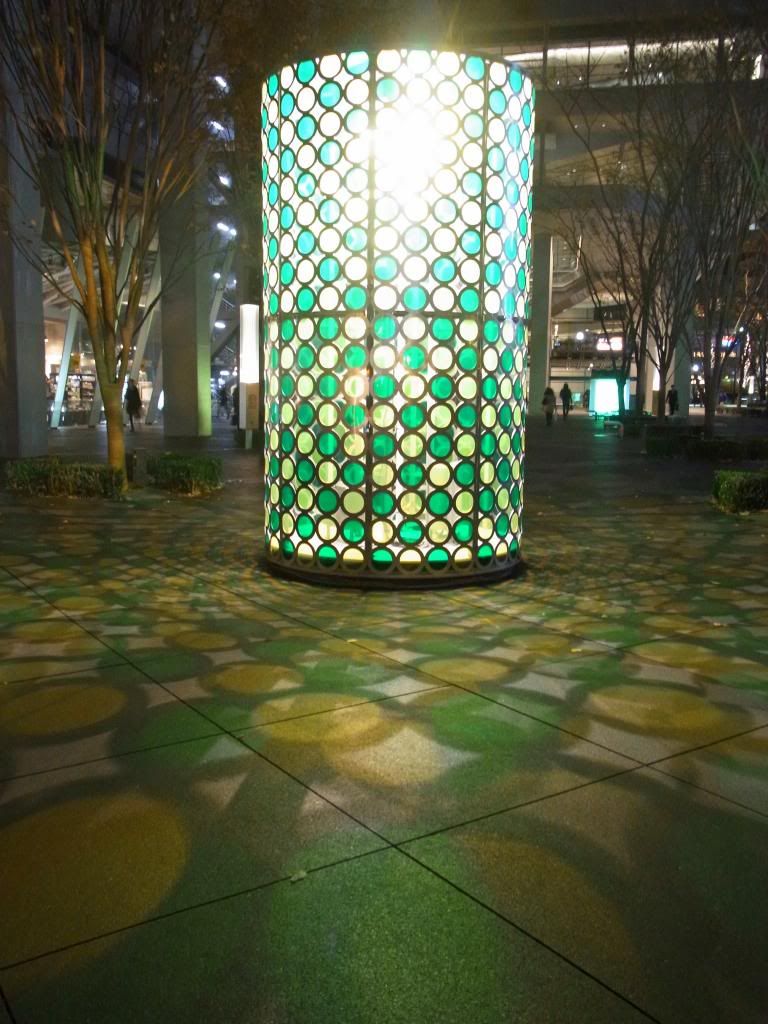 Each time I pass, I see something new: orchids planted under the trees, an antiques fair, teenage girls lined up to get into a concert. The other day, I saw this contraption, casting yellow and green shapes onto the ground.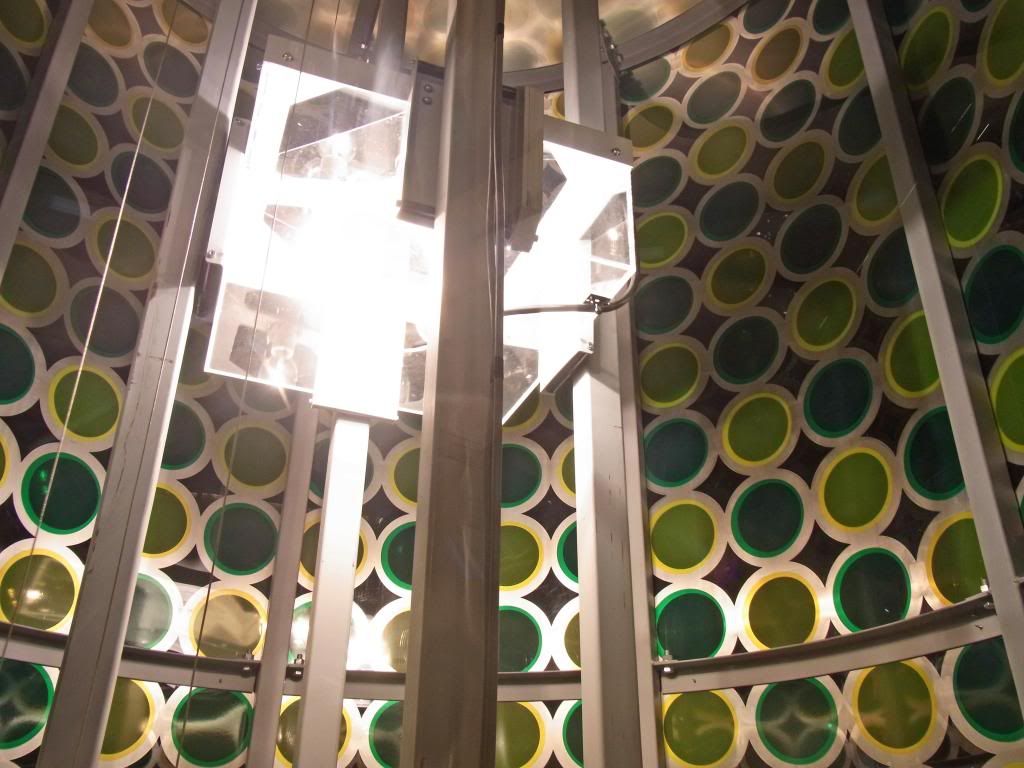 Inside, a light was traveling up and down.
I didn't see any sign that explained what this installation was and who it was by, but I expect that the next time I pass through, it will no longer be there.