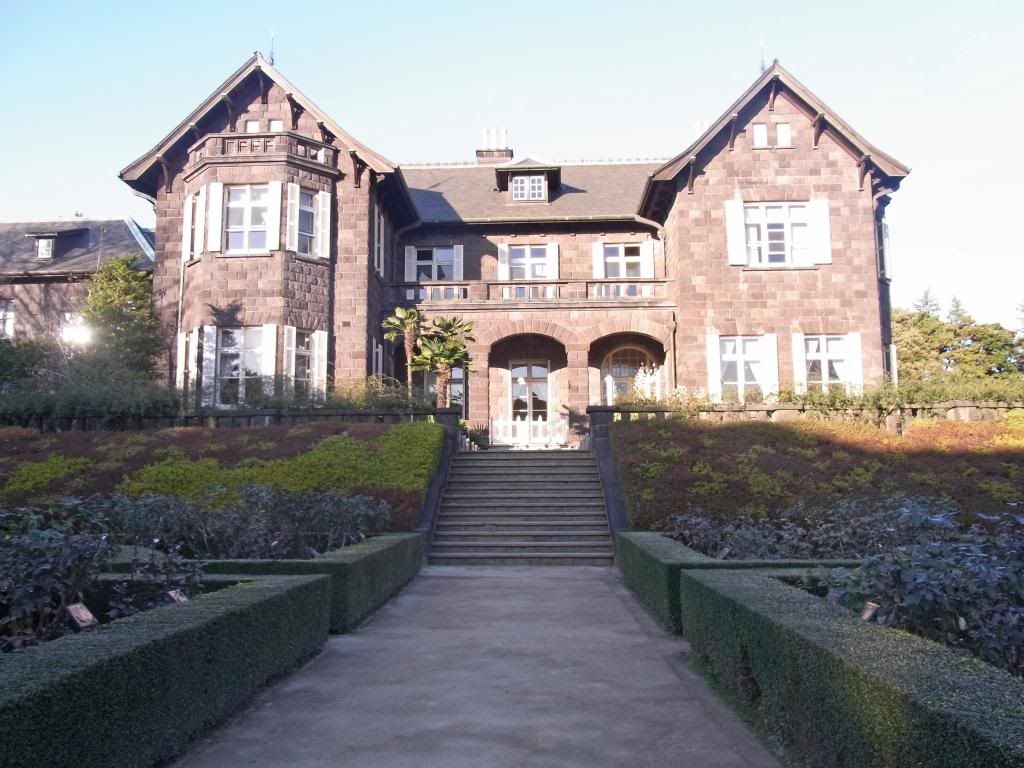 Kyu-Furukawa Teien (literally "Former Furukawa Gardens"), several minutes' walk from Komagome Station. It was once the property of Meiji statesman and diplomat Mutsu Munemitsu, but was passed on to the Furukawa conglomerate after his second son married into the Furukawa family.
The Western-style house and rose garden were built in 1917 by British architect Josiah Condor. After World War II, the house was used by the British Embassy. It opened as a public park in 1956, but the Western-style house was in disrepair until the 1980s, when reconstruction efforts began.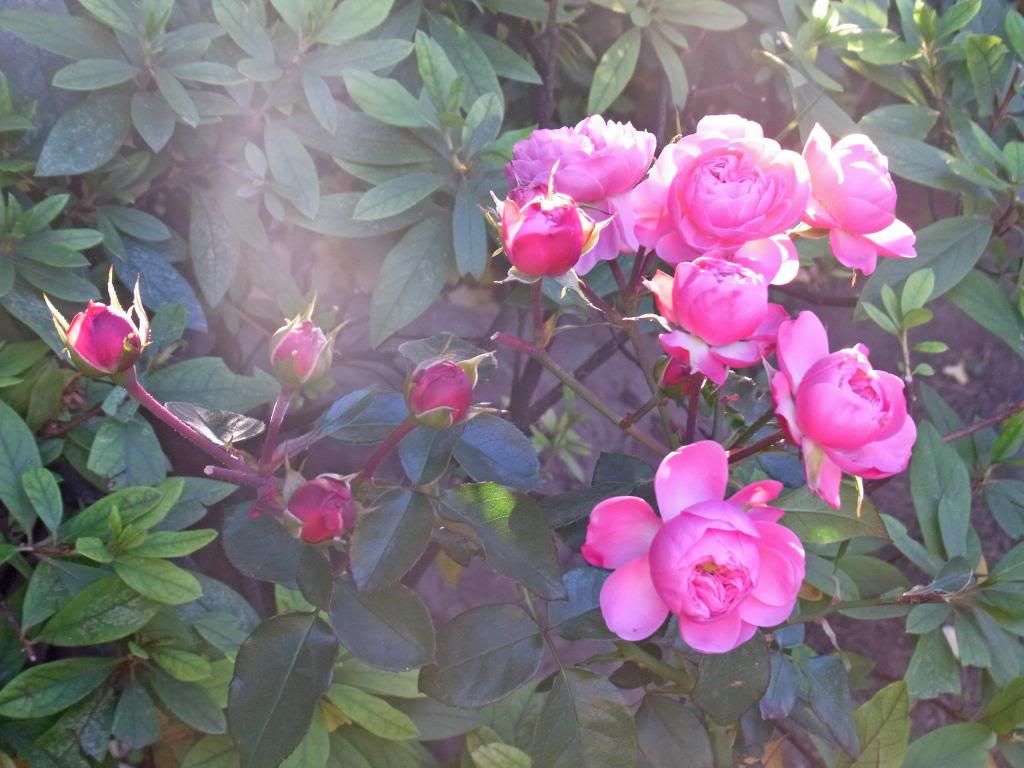 It was somewhat unexpected to encounter a rose garden in a park that has a substantial Japanese garden section. Only one bush was in bloom, and the best time to view them is between May and June. There were roses named after Charles de Gaulle, Princess Diana, and Catherine Deneuve, among others.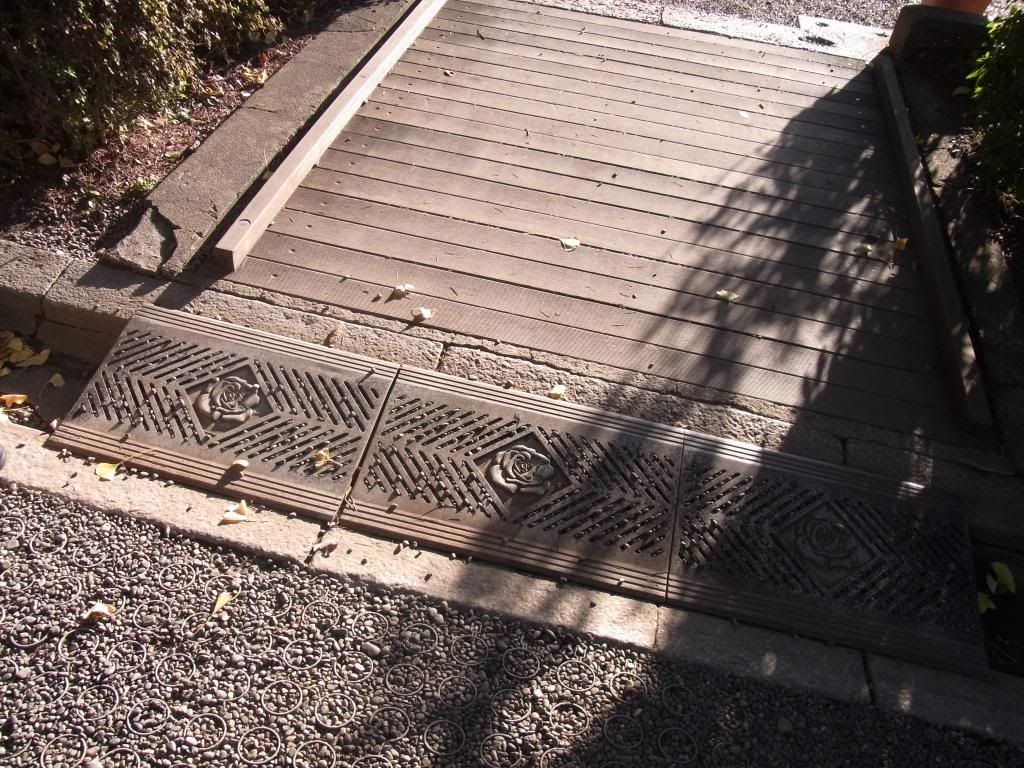 Rose motifs figured into the Western-style area.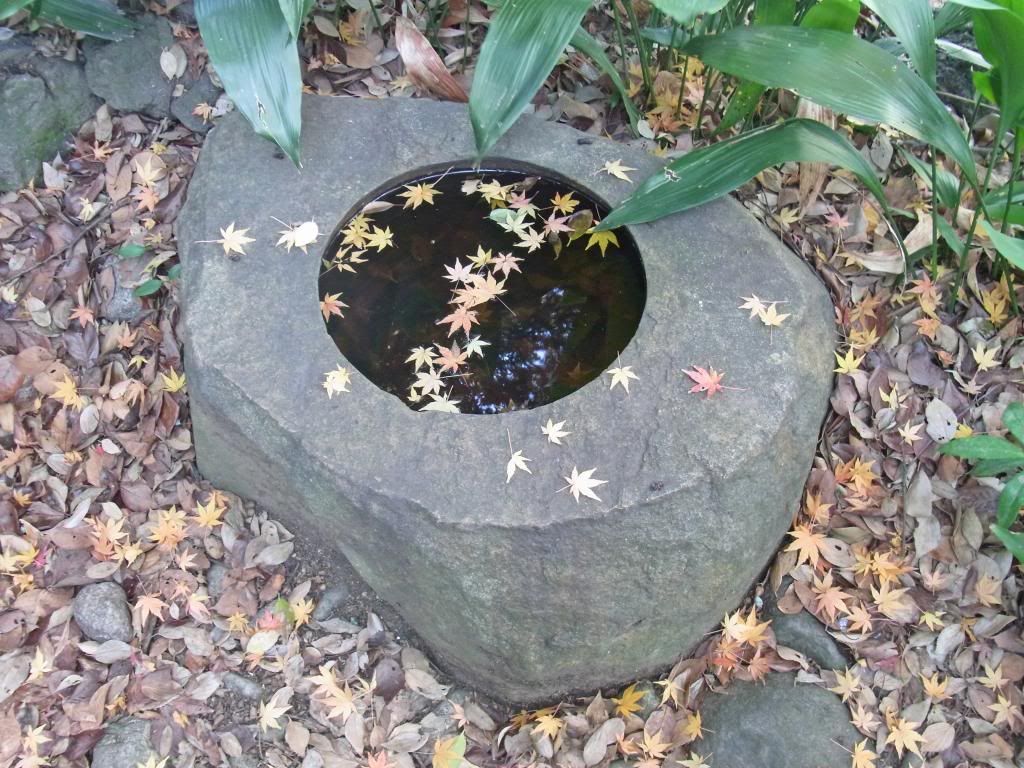 Once you go down a path, though, the rest is a traditional Japanese garden. The leaves had shed about a week ago, and even the leaves on the ground had shed some of their vibrancy.
Yukitsuri
-ed trees.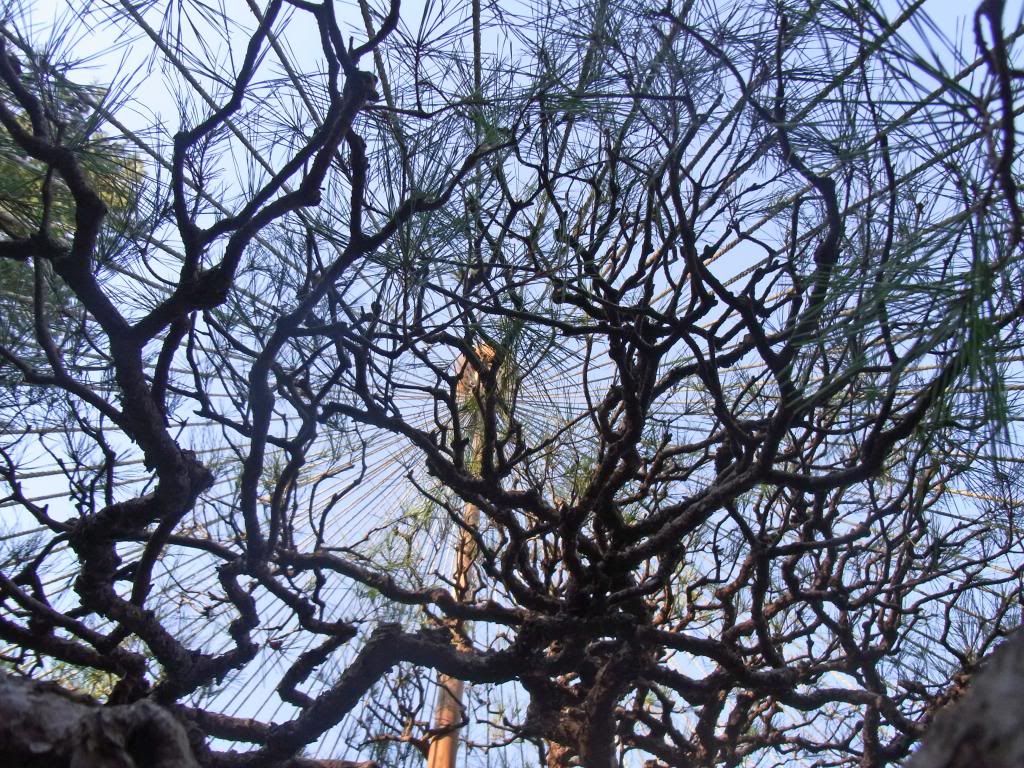 A view from inside.
Uber
komomaki
-ed trees. They resemble Hattifatteners -- the ghost characters in Moomin Valley.