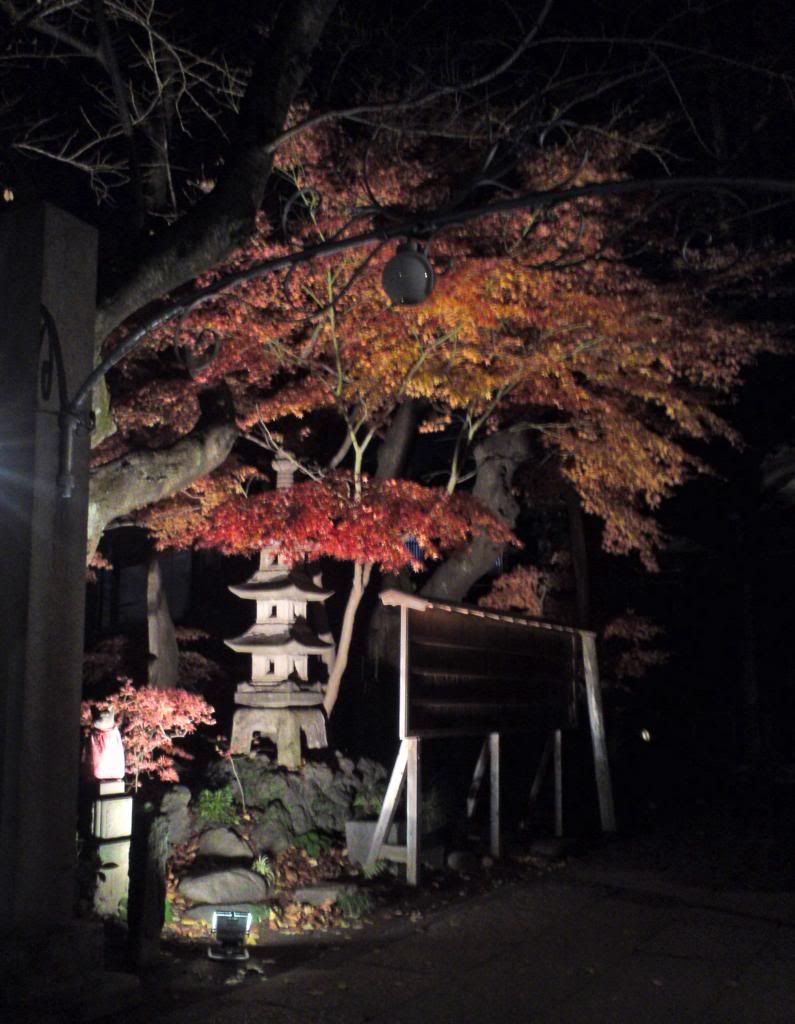 This fall/winter, I went out of my way to visit parks, gardens and shrines during
foliage
season. There are
websites
that track the color of leaves in Japan, but the information can sometimes be misleading. Some of the parks I visited in hopes of seeing foliage were in reality far from reaching that truly beautiful stage.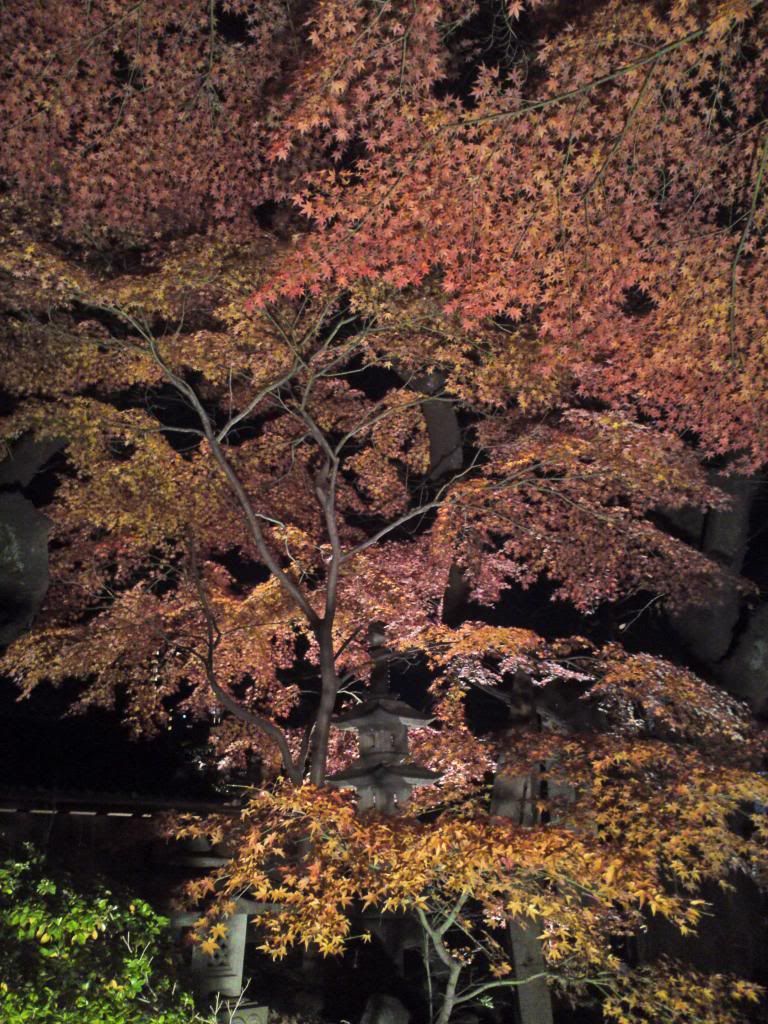 One of the most special places I visited was Takuzosu Inari Shrine, which I have visited a couple of times
before
. For a certain period, the shrine and the temple right next to it was lit up at night so passersby could appreciate the spectacular leaves.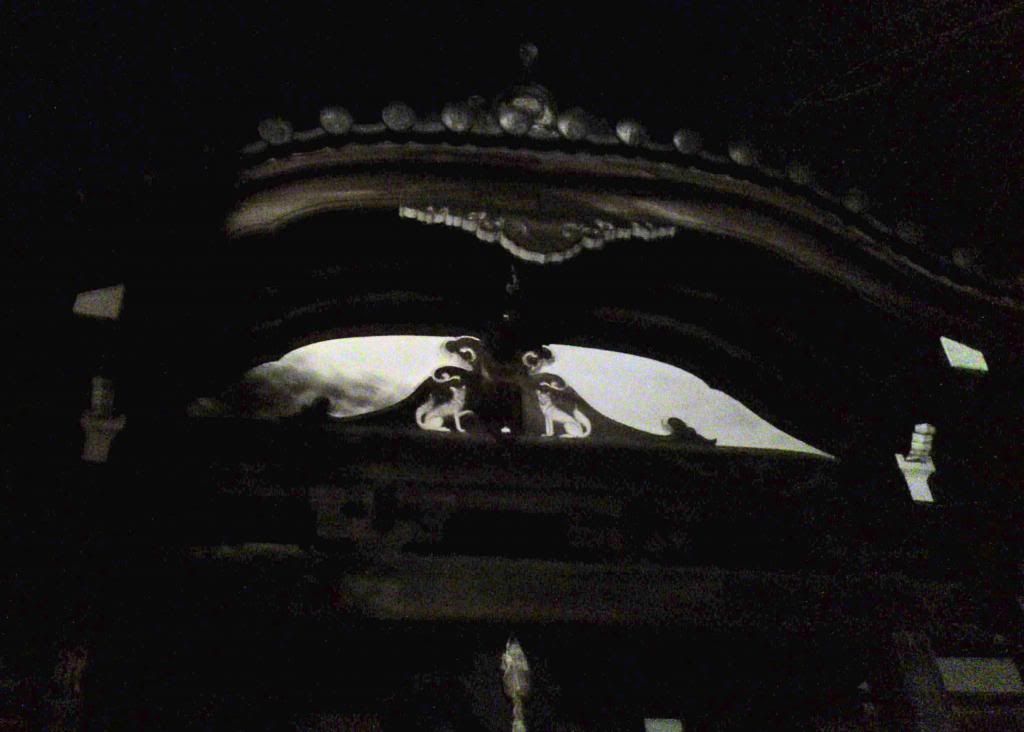 Unfortunately, I went too late at night (past 11 pm), and the lights had already been turned off. The only lights were the large security lamps that would flicker off after 30 seconds. (The moonlight made the foxes on the temple quite visible.)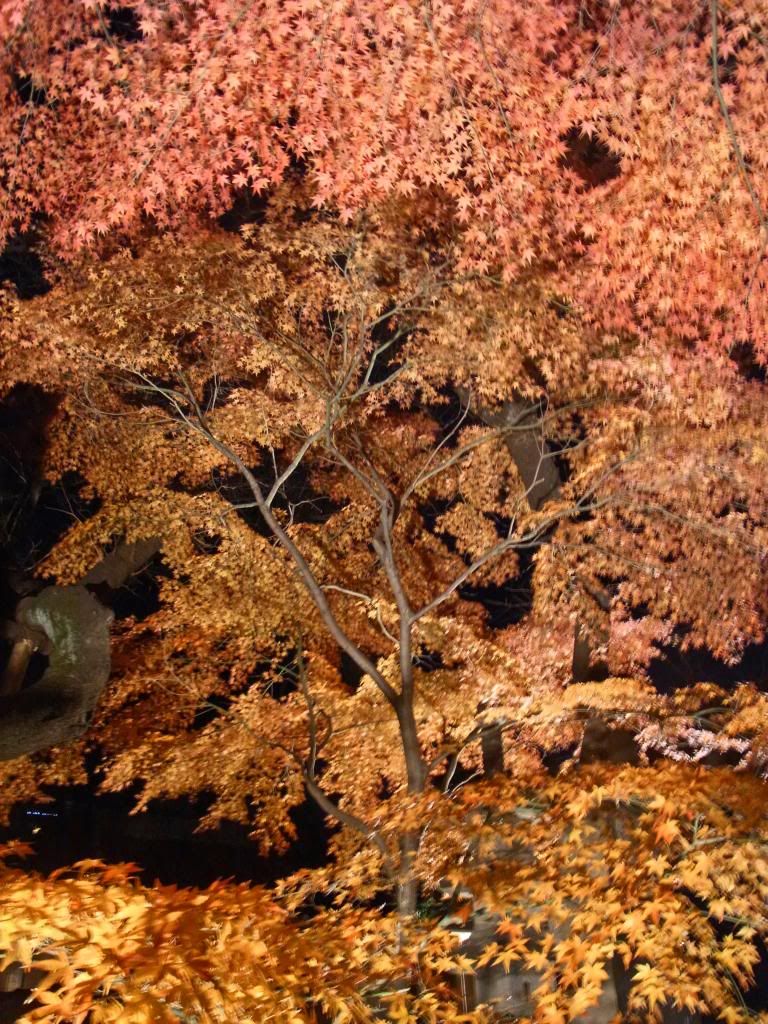 After a bit of rooting around, we located a couple of large cables and an outlet, and managed to re-light the trees. As it the sky was pitch black, it served as a perfect backdrop to view the trees. I'd never before appreciated just how three-dimensional a tree is. When the sky is a matte black you can see how branches do not overlap with one another; they unfurl in great layers of color.