Kyu-Furukawa Gardens
again. This was one of the few trees inside the garden that were still red.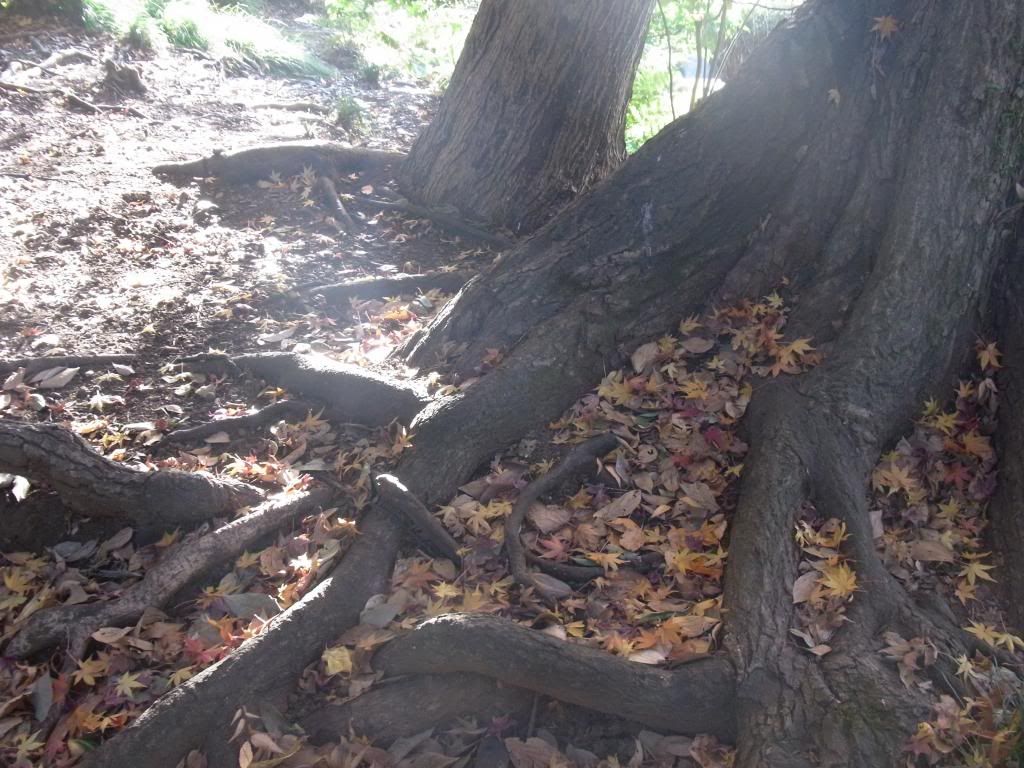 Walking through a park around 3:30 pm in winter in Japan will result in light like this.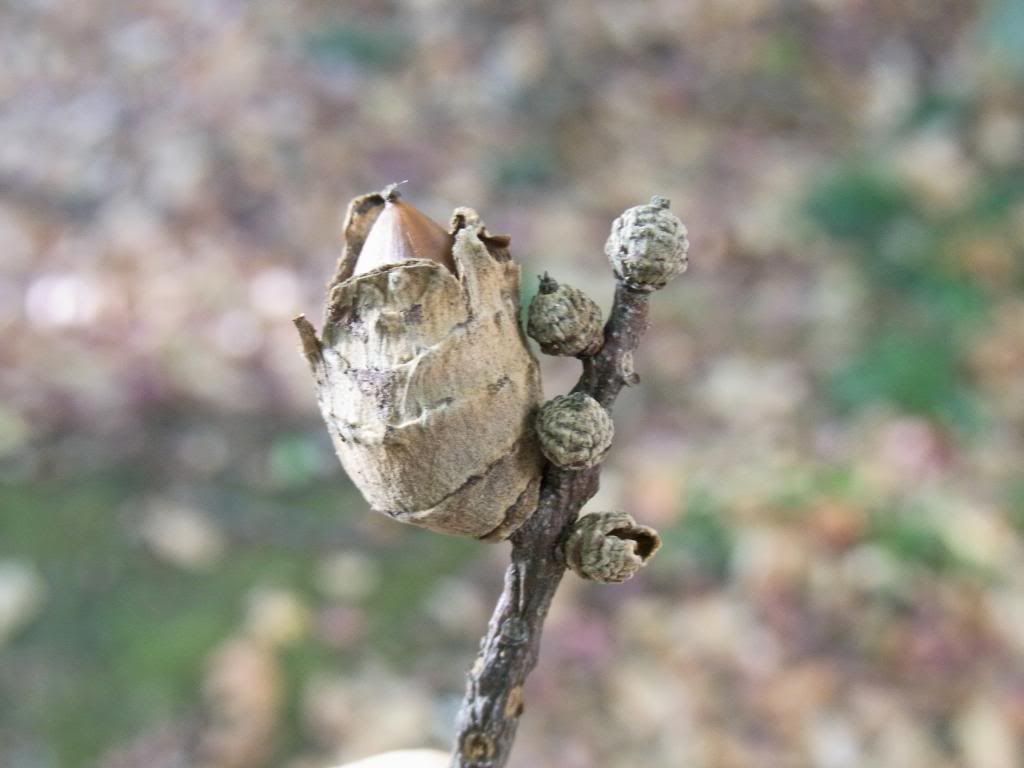 A fallen acorn, with branch and wrapper still intact.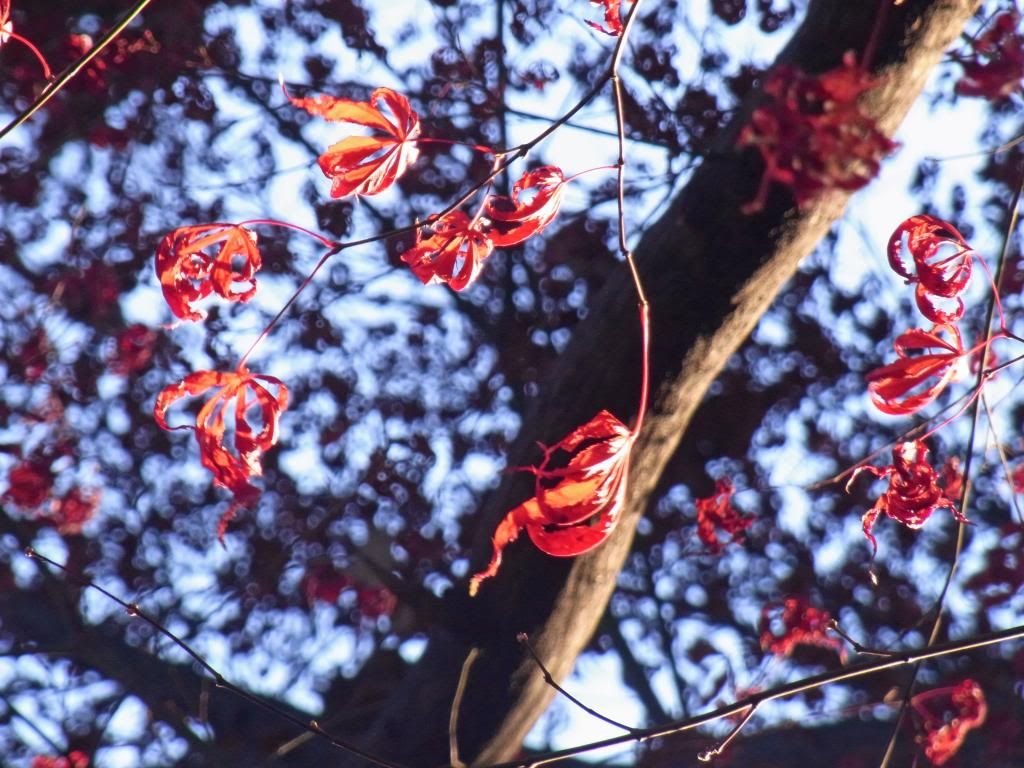 The following photos were taken outside of the official gardens, but still within the parks property. Because the sun does not hit the area as much, the leaves here were actually reaching their prettiest stage.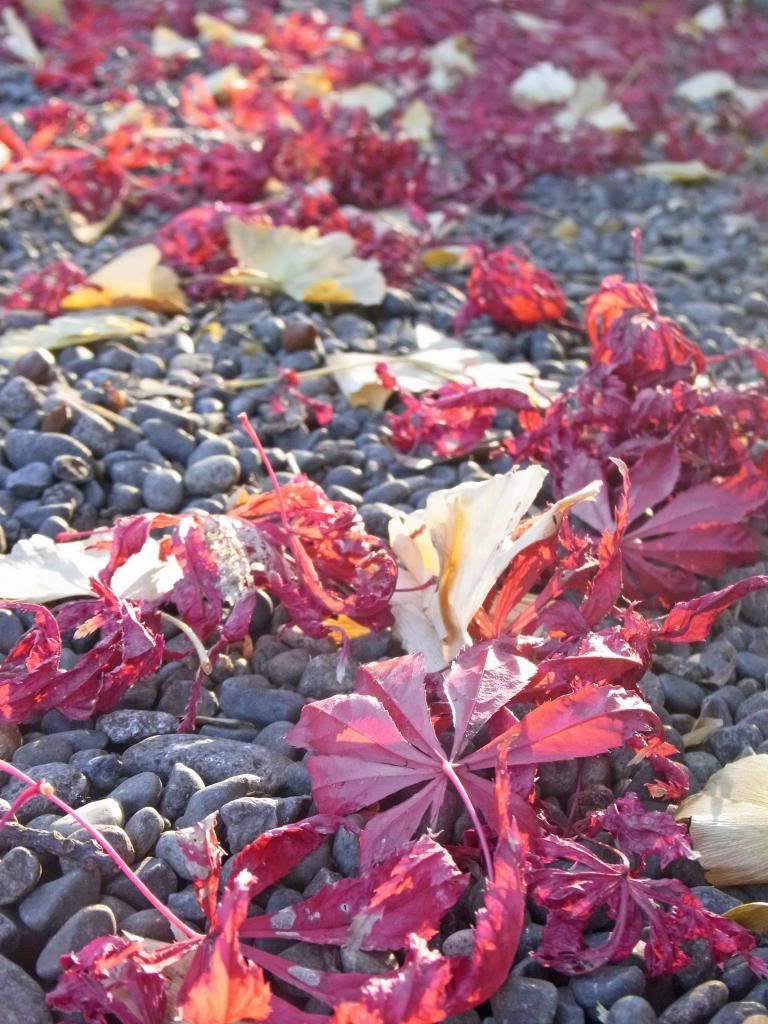 I like how these
momiji
leaves crumple up as they dry out. The resulting shapes are still beautiful.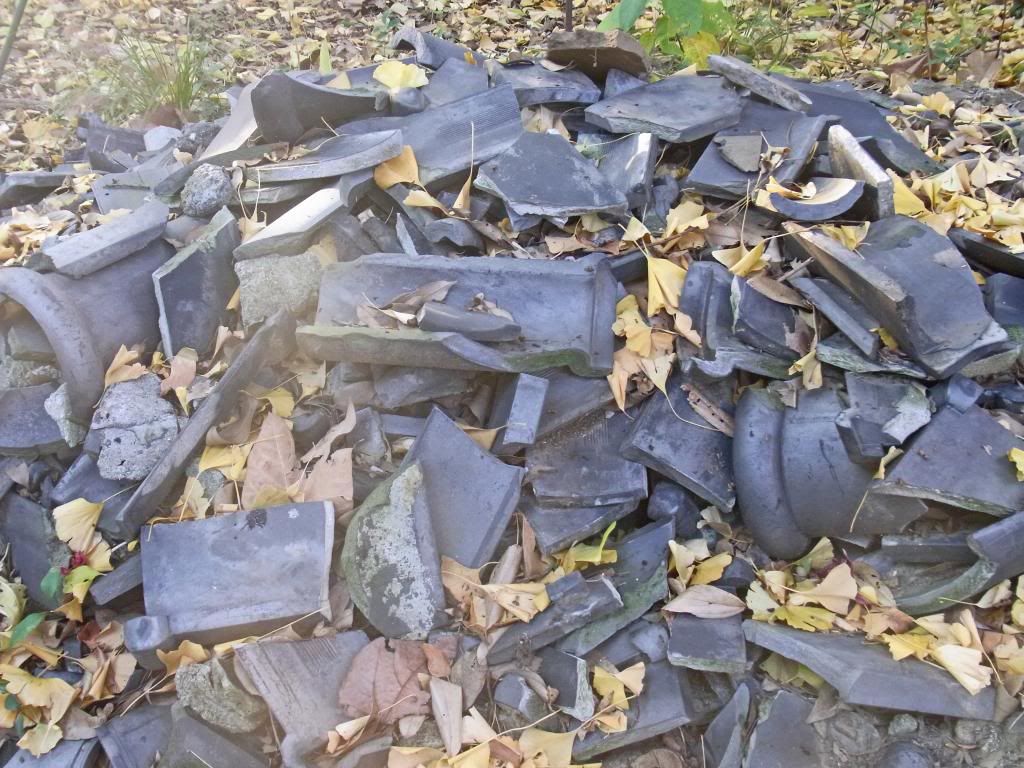 Old roof shingles had been piled up next to a heap of leaves.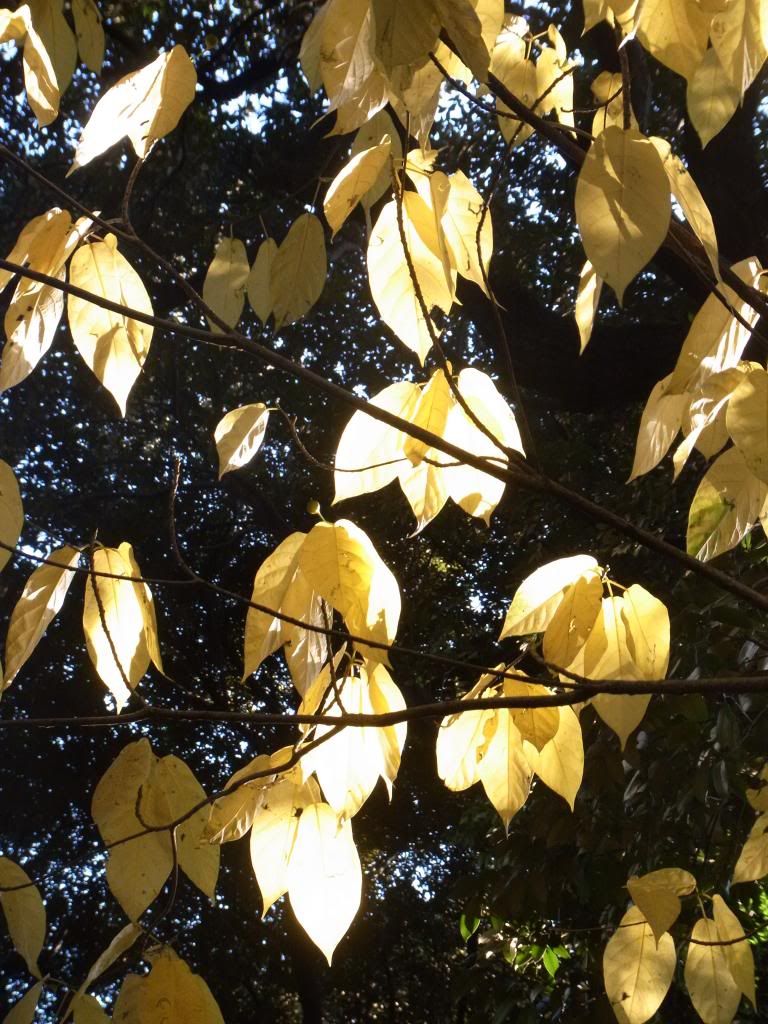 Plain ol' leaves, turned an incandescent yellow by the setting sun. They look like lanterns!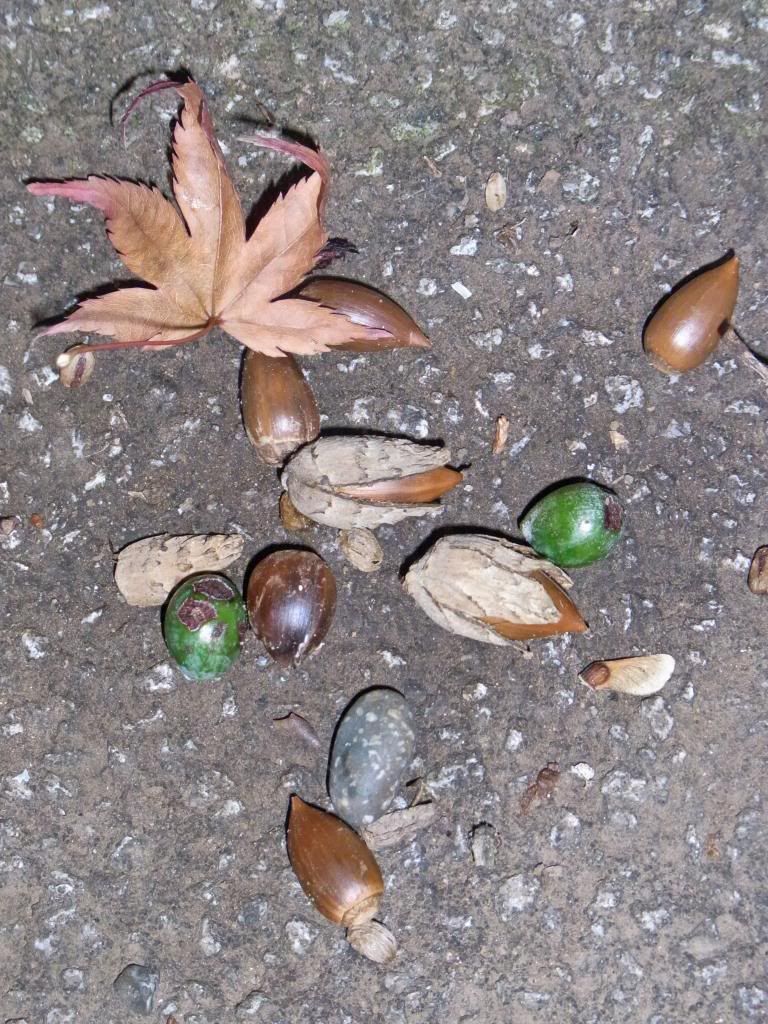 I had never noticed green acorns before.