First snow day of the year! I can't remember the last time it snowed so steadily throughout the day. Tokyo generally gets around 2-3 snow days a year, and often only in concentrated snatches.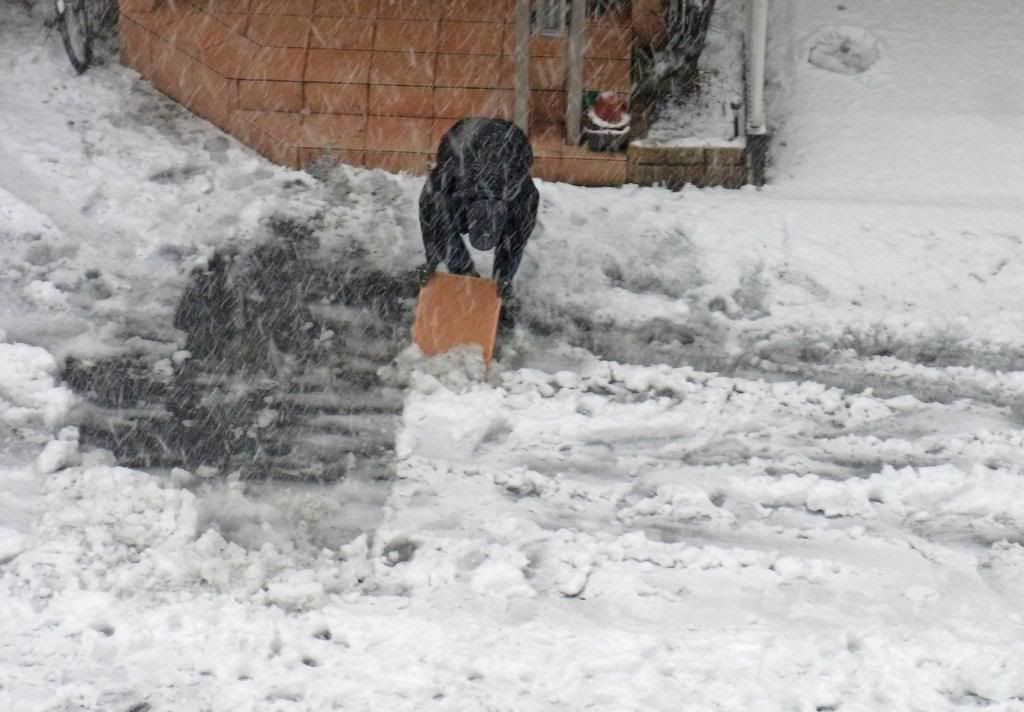 The problem is that no-one is ever prepared for snow. We don't have a dependable snow-plowing system, the trains and subways go out of wack, and snow-shoveling is not something regular citizens are committed to doing.
Here, a man shovels the front of his house with the only thing he has that is similar in function to a snow shovel -- a cork board.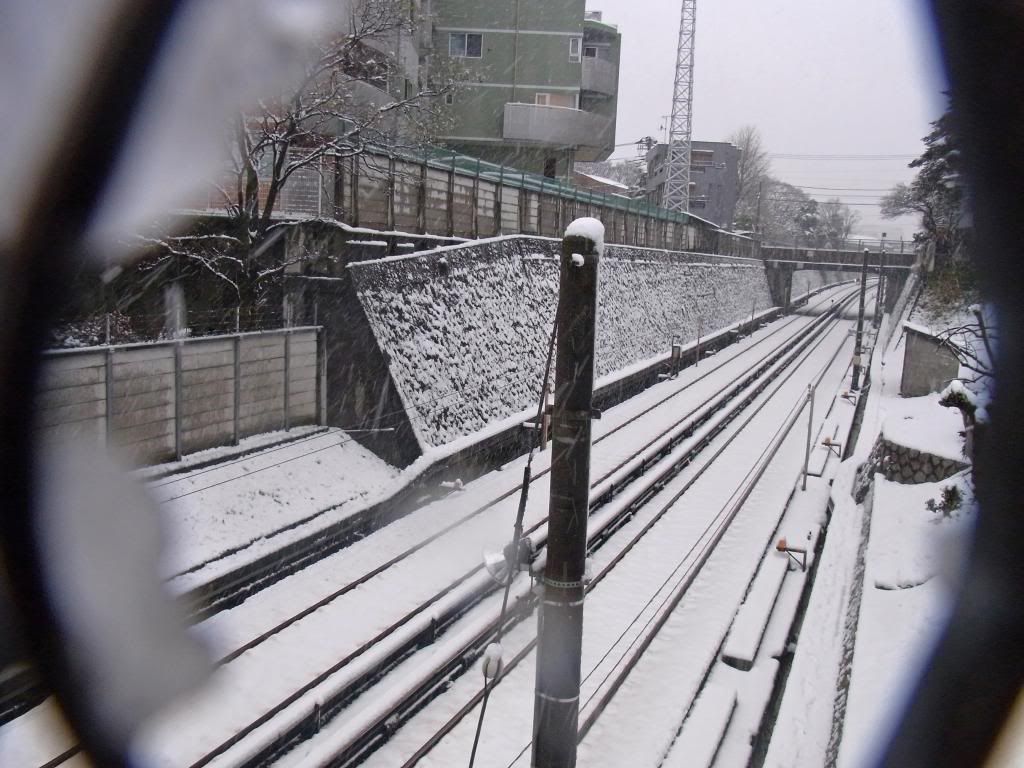 At one point, even the Yamanote Line had stopped. Less dependable lines such as the Musashino were goners as soon as it started snowing. After some time, though, they were running again with reduced lines.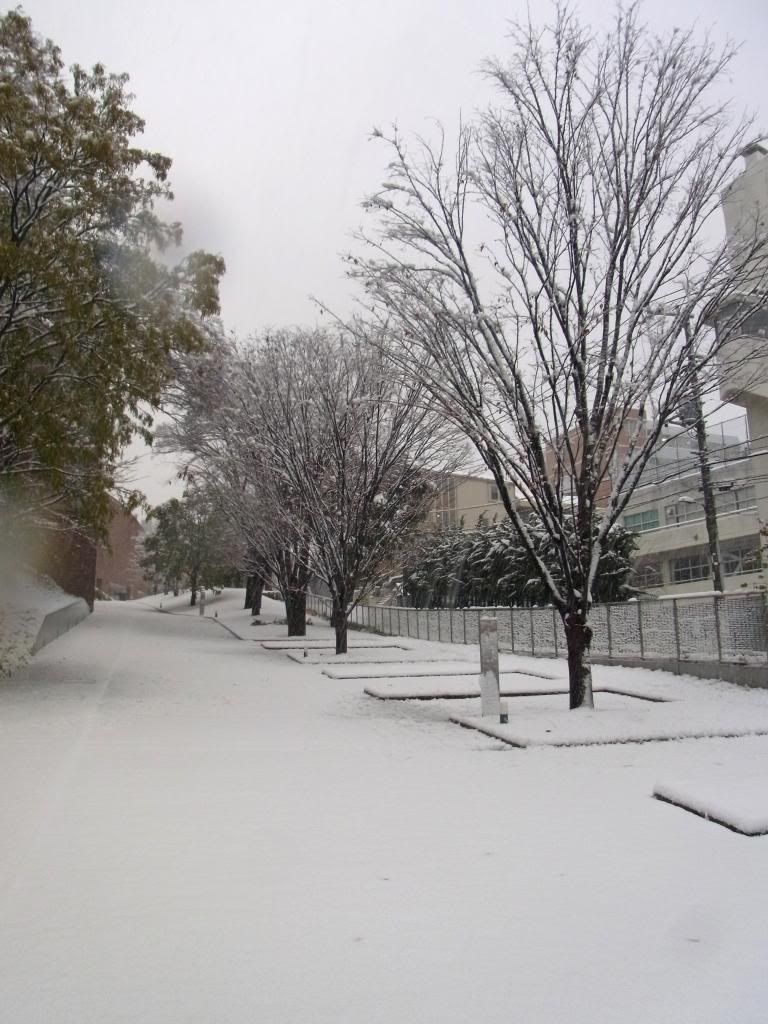 A pristine snow-covered area, if only because the gates to the property were closed.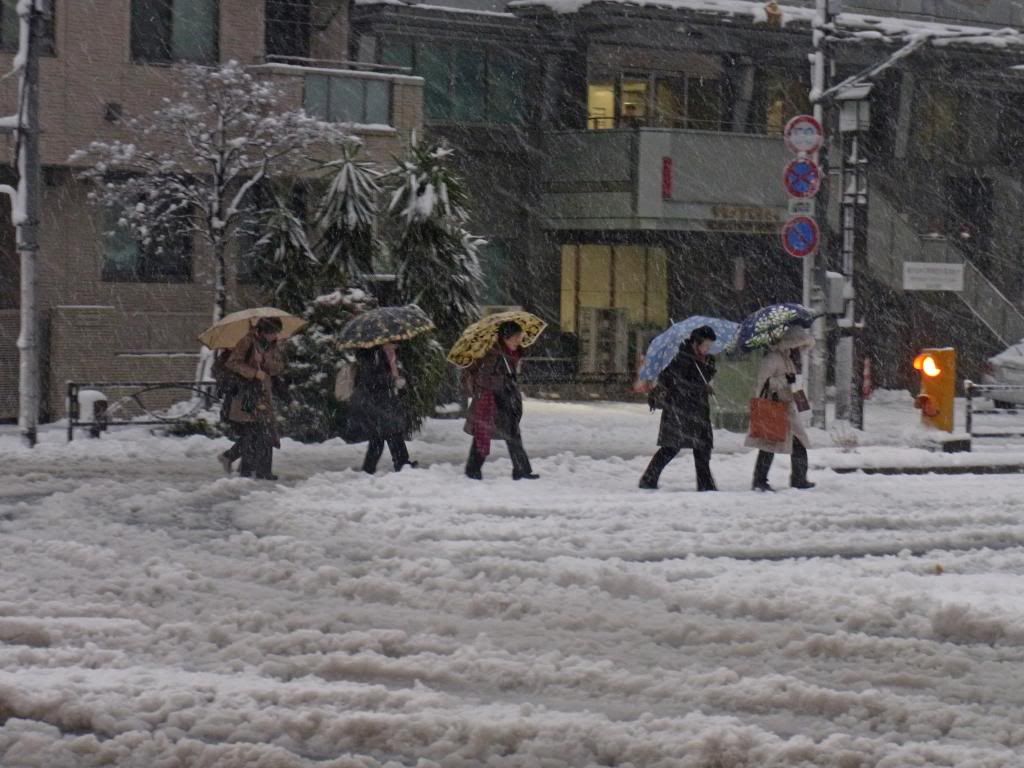 Old ladies walking across the street like ducks in a row.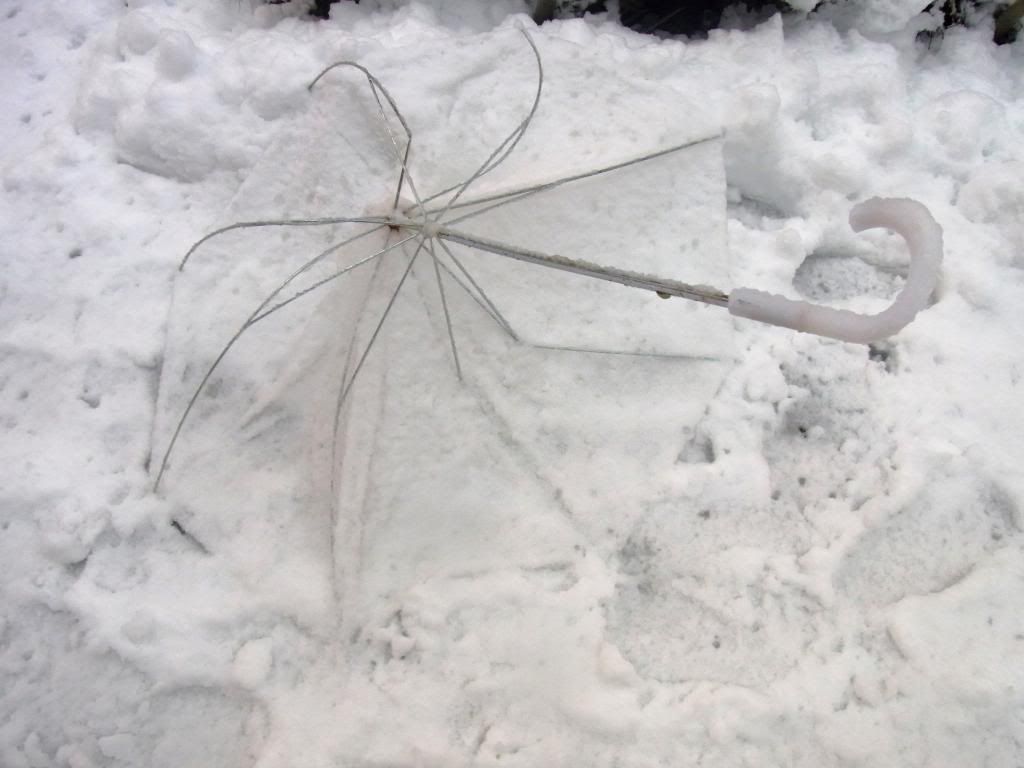 The thing about snow in Tokyo: you always need an umbrella, because it's closer to sleet than snow.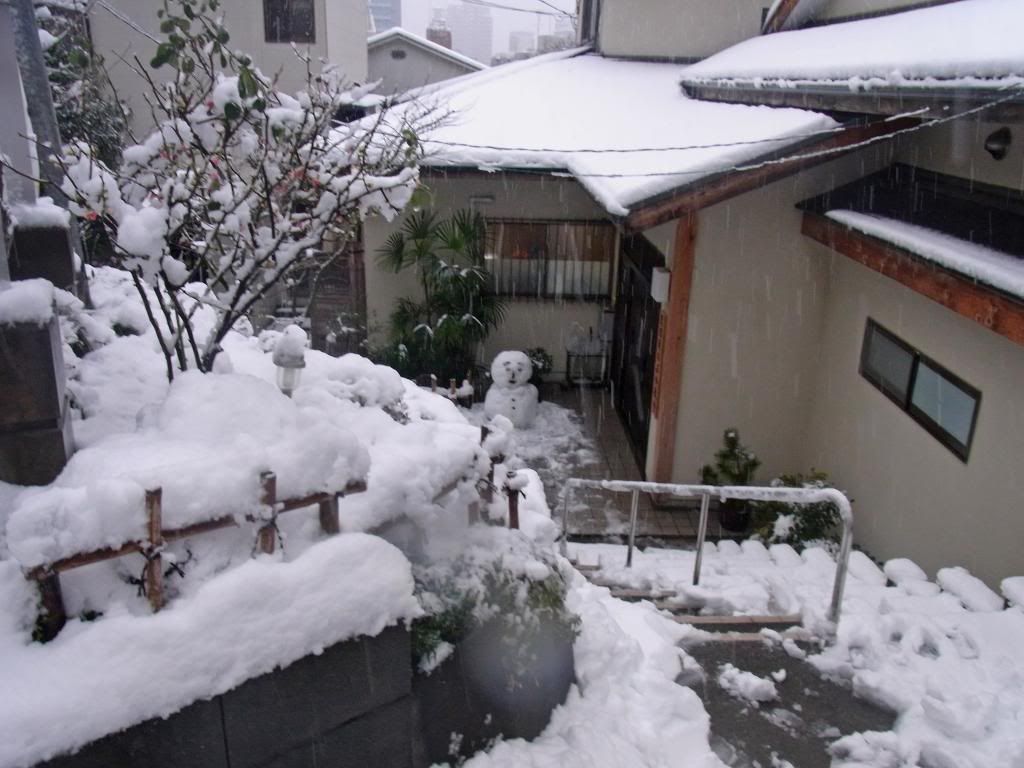 Today was a holiday (Coming of Age Day), which meant kids had time to enjoy the snow and make snowmen.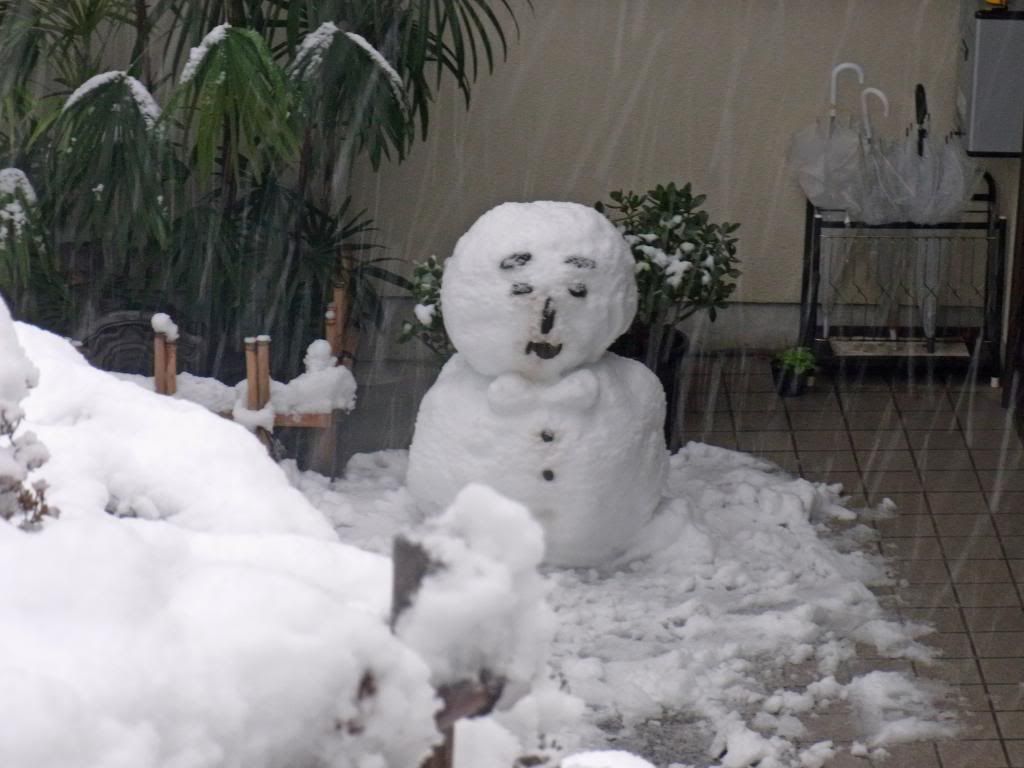 This one had a bow tie!
These two had shovels for arms!