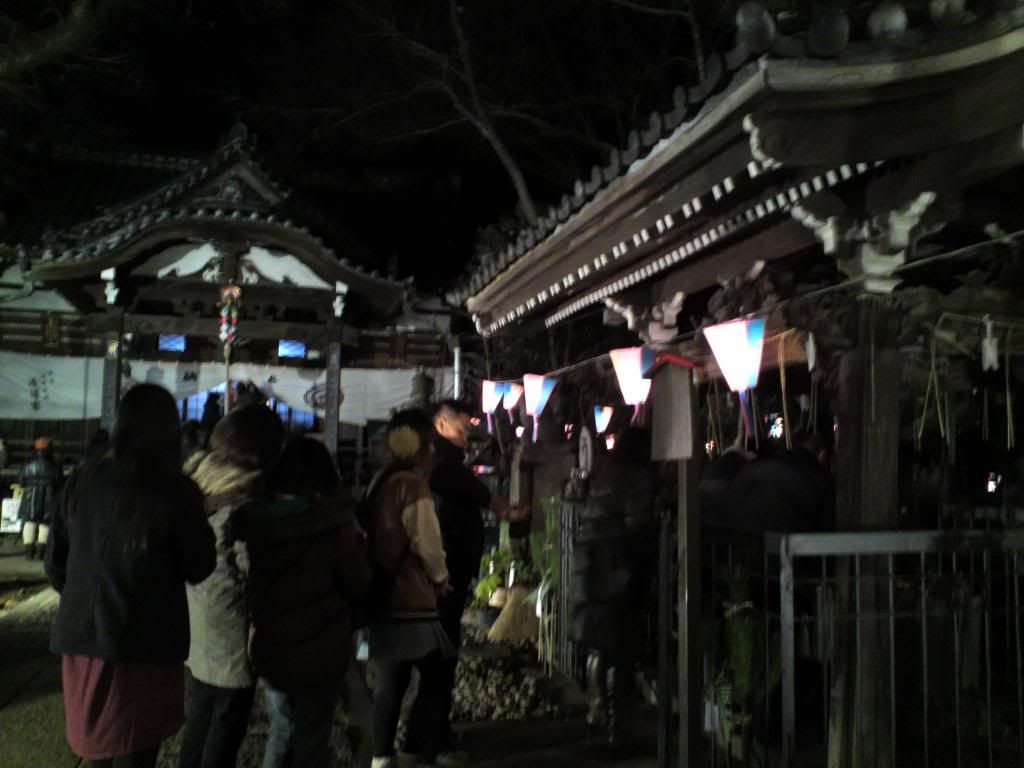 After welcoming the new year at
Denzuin Temple
, at around twelve-thirty in the morning on New Year's Day, I went to Takuzosu Inari Shrine/Jigenin Temple, which is just down the street. I'd visited this shrine/temple
several
times
last year, and every time I went, the place was nearly deserted. I was glad to see dozens of people lining up to pay their respects.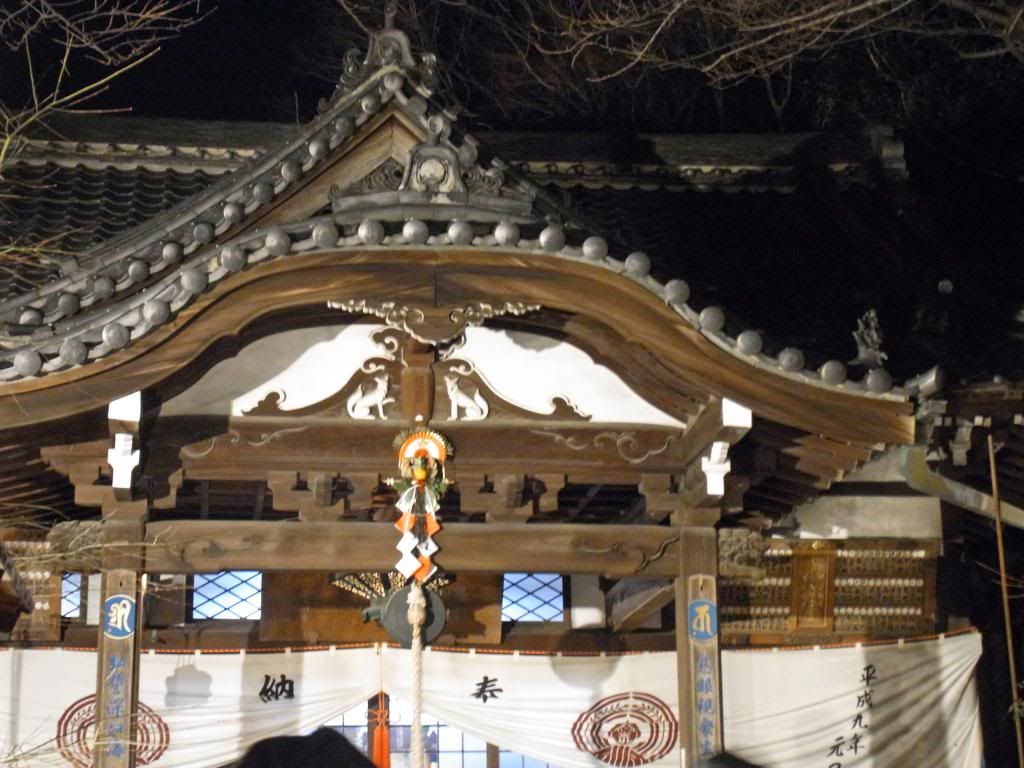 Shinto deities and Buddhist deities were forbidden to be worshipped together in the Meiji era, but this place serves as indication that the Shinbutsu-bunri Law (literally "kami-buddha separation law") was not fully pervasive. One clear sign of this are the foxes (symbolically associated with shrines) on the front of the temple's main building.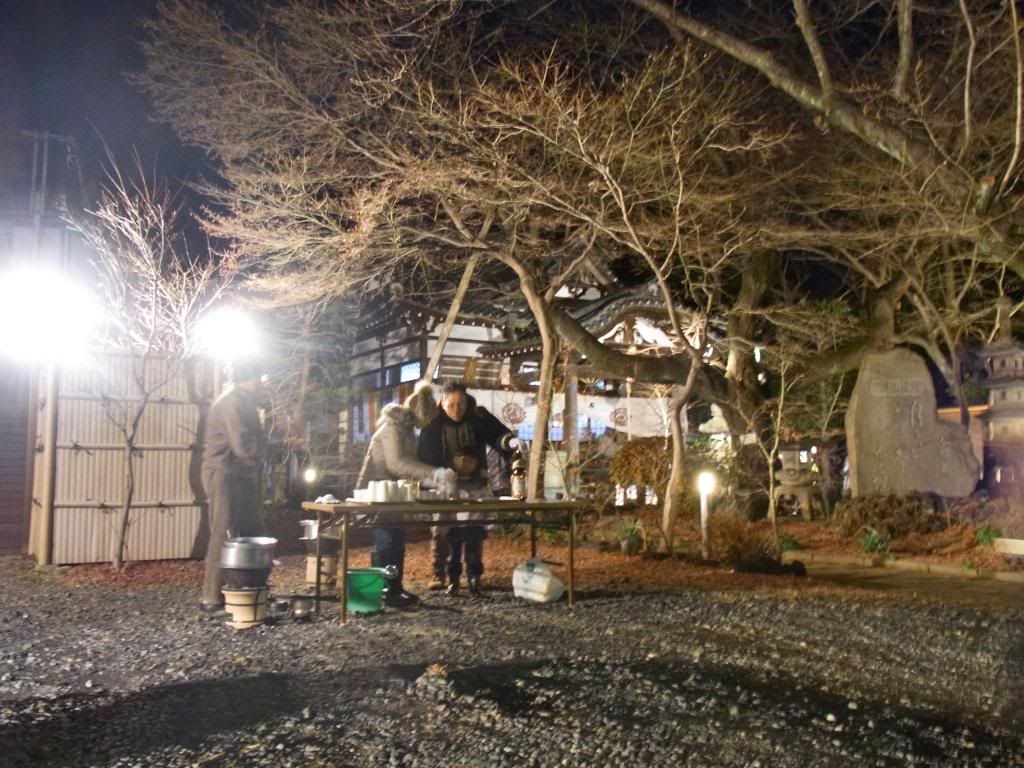 The chief priest (who is fairly young and hip) and his family ladled out warm
amazake
and handed them out to visitors.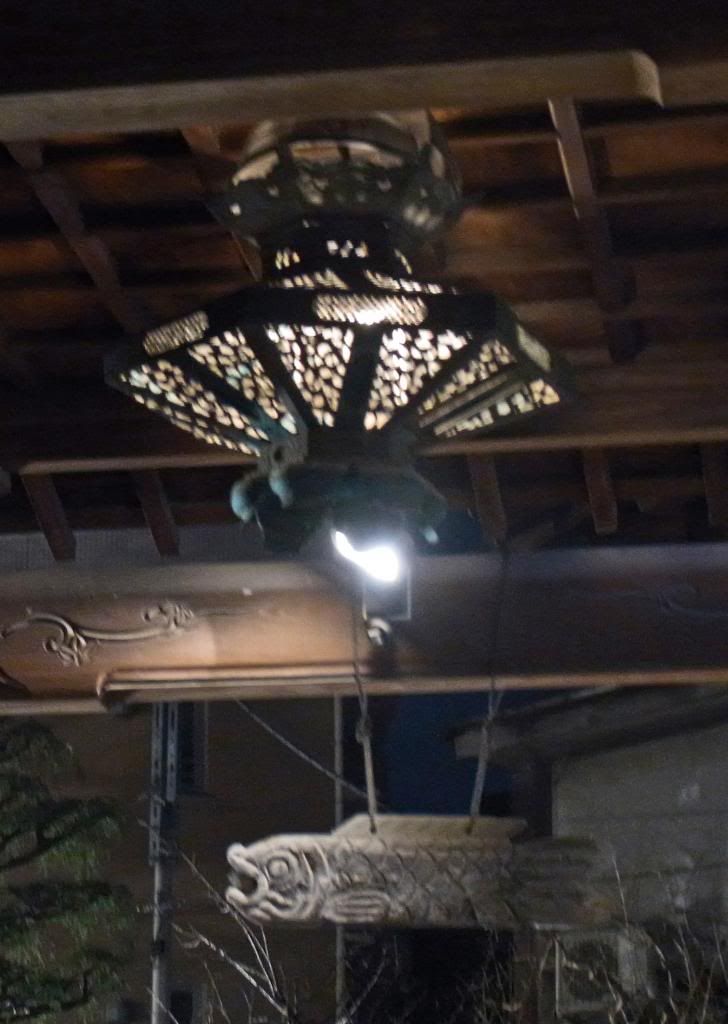 One of the reasons I like this shrine/temple is because I discover something new every time I visit. On that day, I noticed the large fish hanging on the side of the main temple building.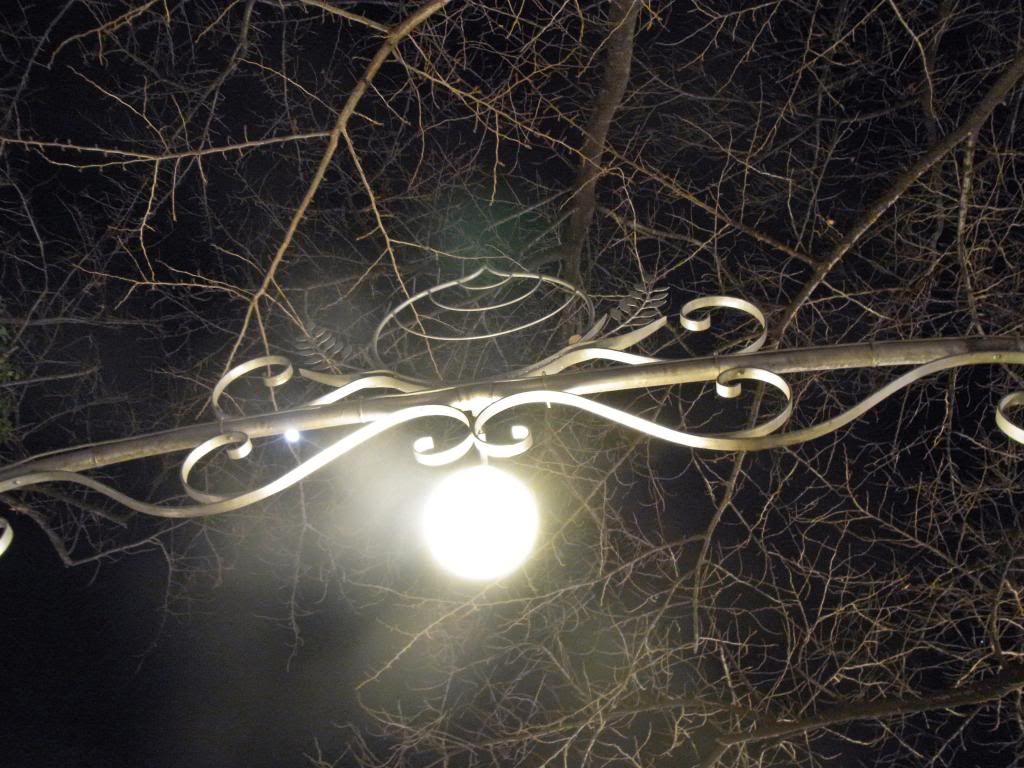 The gate at the entrance. Is this a peach? A turnip?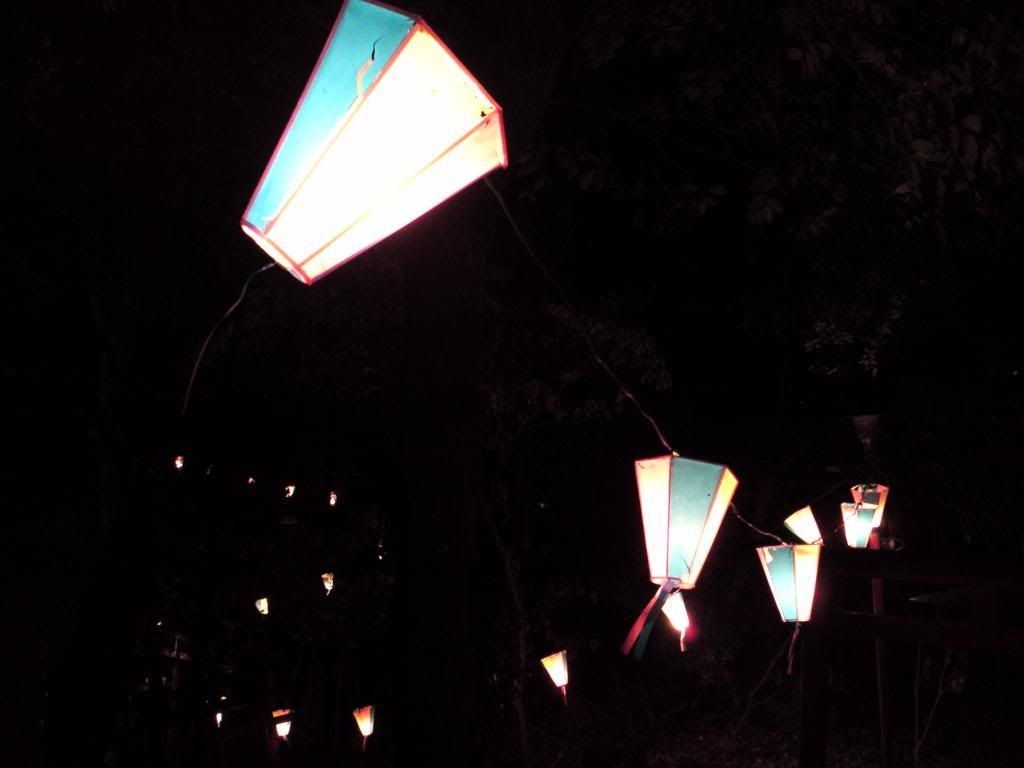 The shrine section had been decorated all around with these lanterns, casting an eerie but beautiful effect.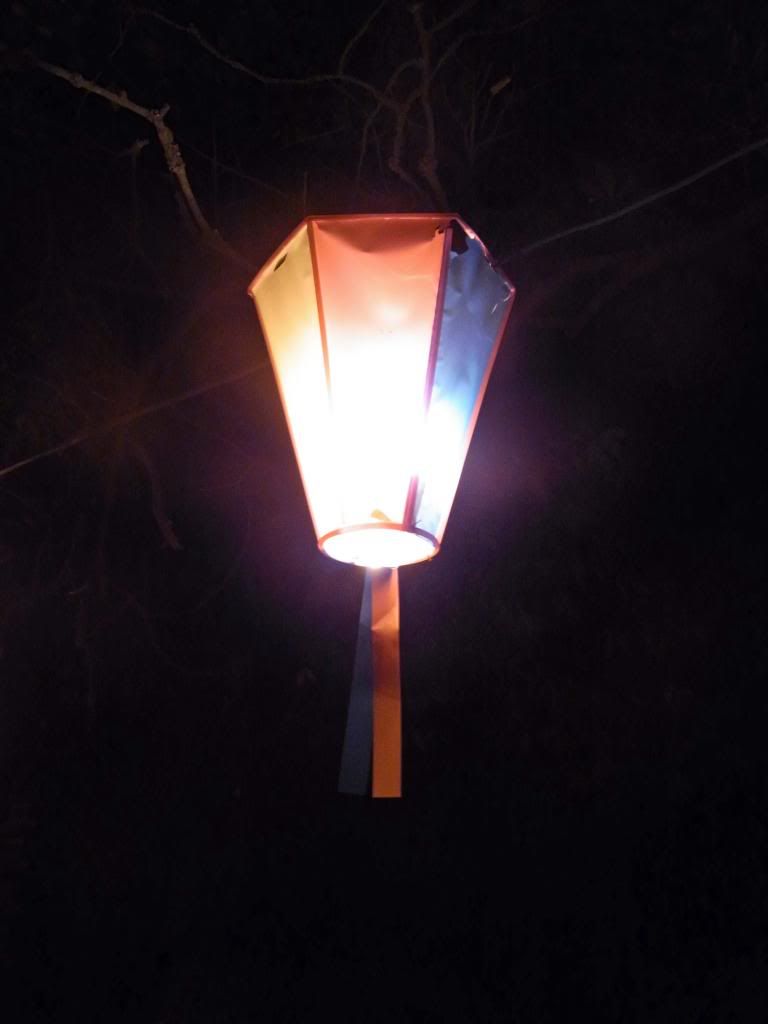 The next large event for the shrine/temple is February 2,
Setsubun
Day.