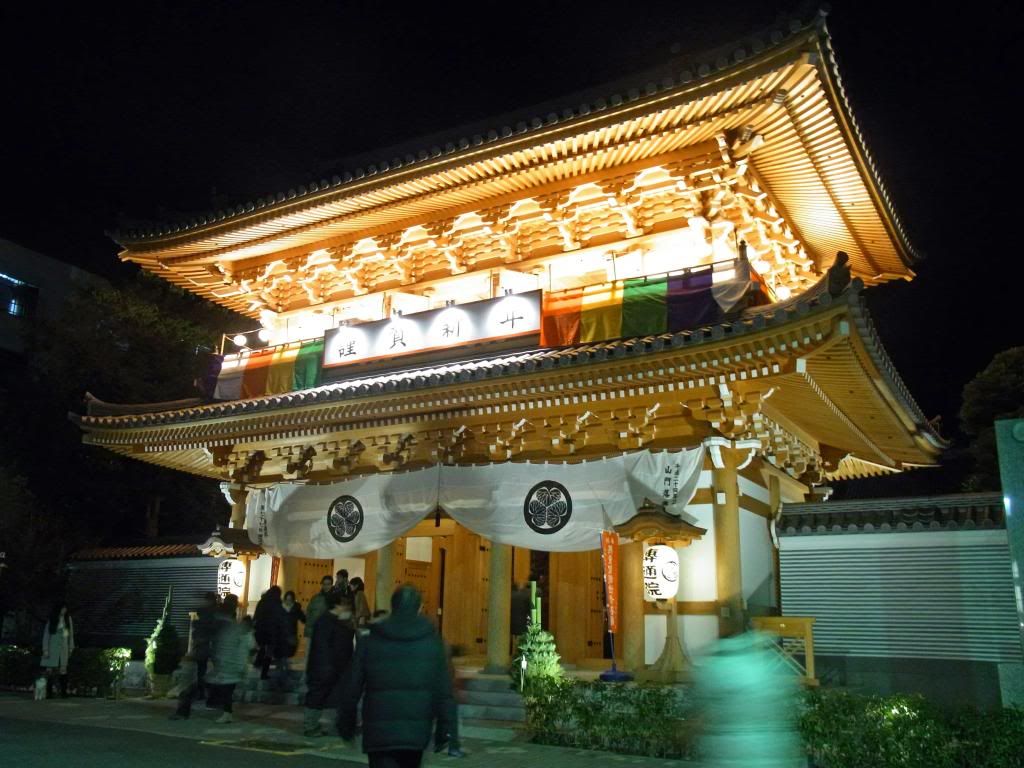 Last year, I rang in the new year at
Hongwanji Temple
in Tsukiji. This year, I opted for Denzuin, in Koishikawa (about 15 minutes' walk from Myogadani or Kasuga Stations.)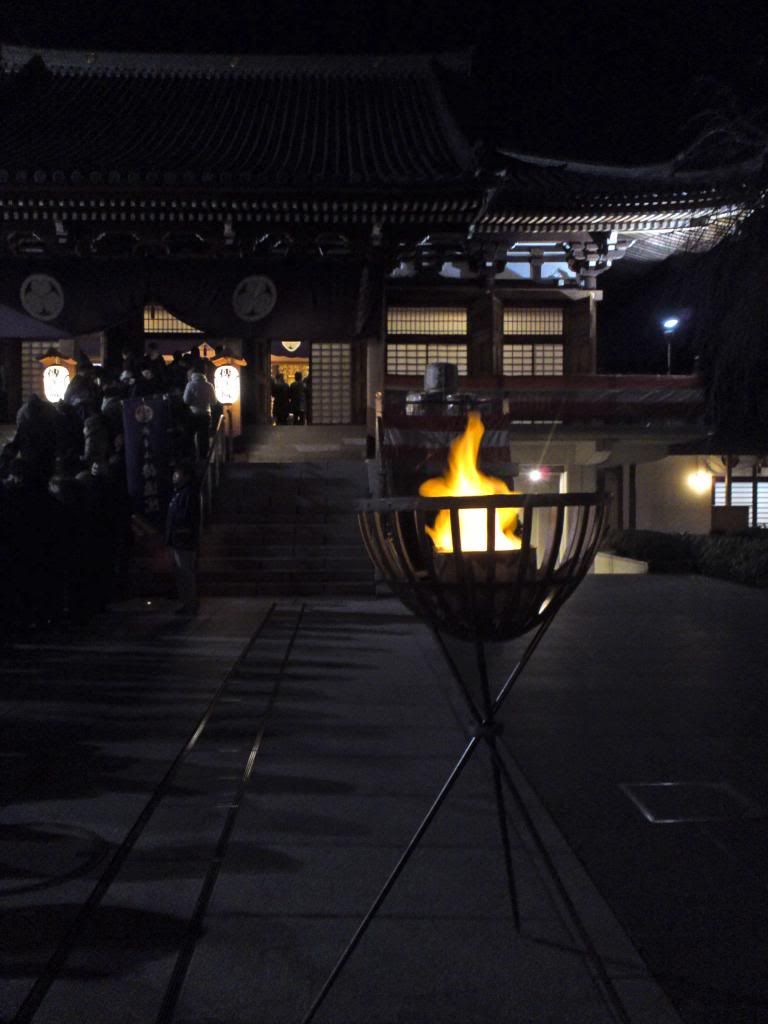 A Jodo Buddhist temple established in 1415, Denzuin weathered three major fires (in 1721, 1725, and 1908), and was destroyed completely in World War II. The main hall was rebuilt after the War, and renovations are still carried out periodically. The new gate (pictured below) was completed only last year.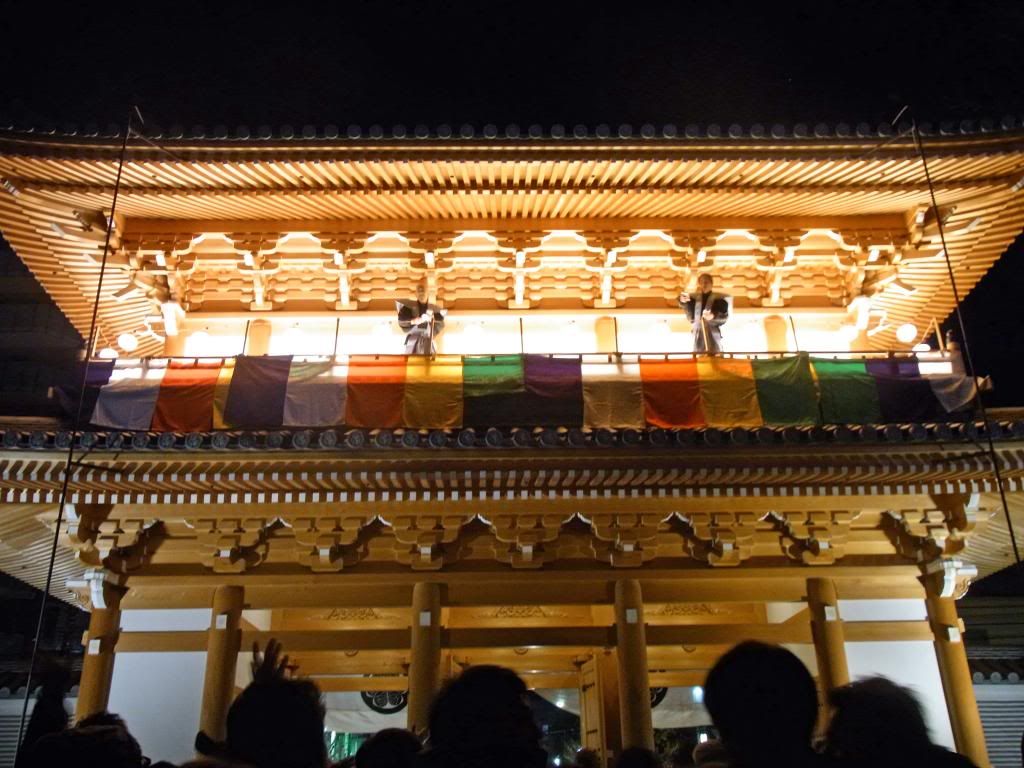 The gate is two-storied, and
priests threw small packages down to visitors after the clock had struck midnight. Their reach was limited, so I was not able to see what was actually inside.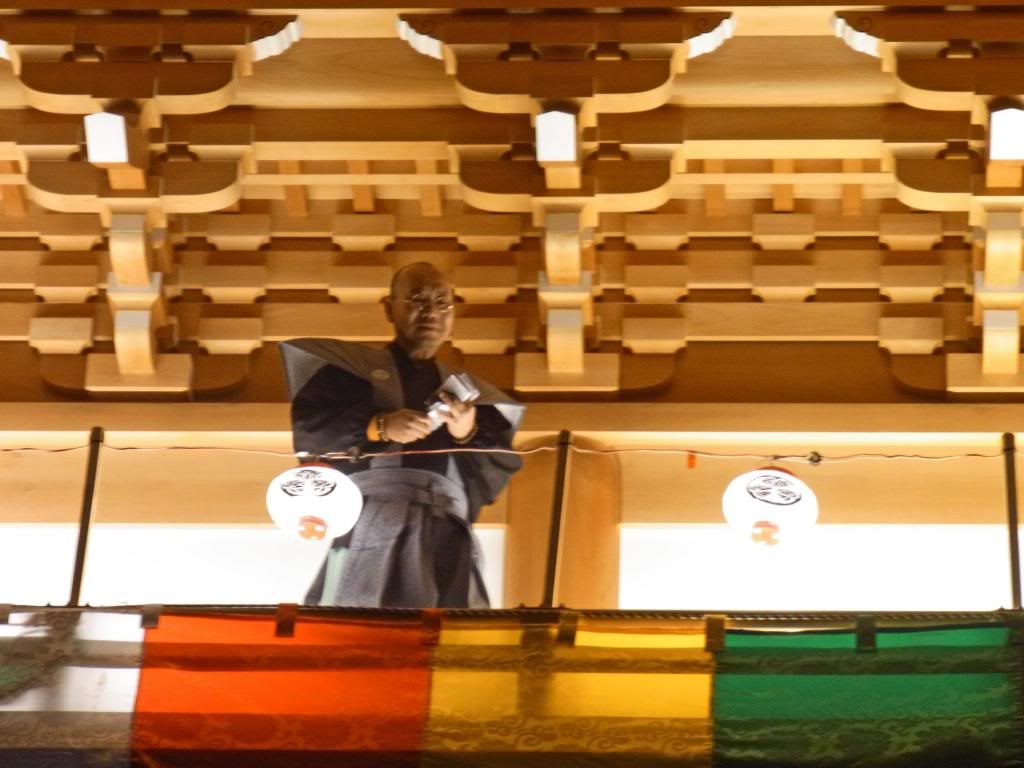 Unlike Hongwanji, there was no actual countdown to the new year, so the overall effect was rather anticlimactic. There was also less of a sense of community.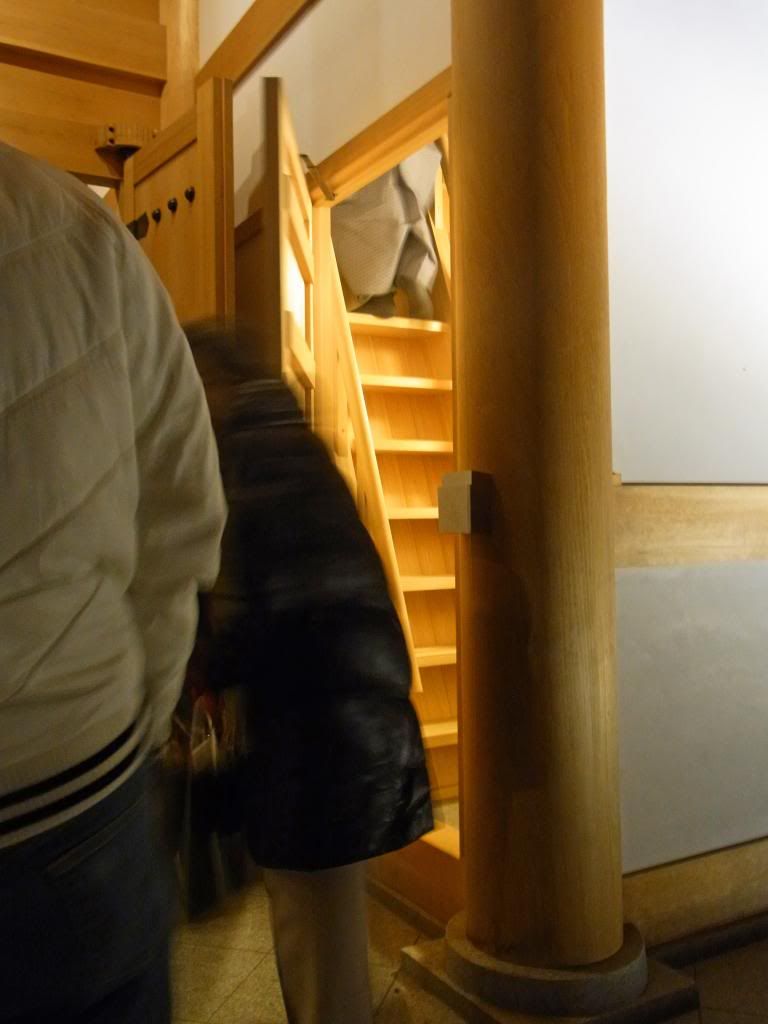 The staircase leading up to the second floor of the gate.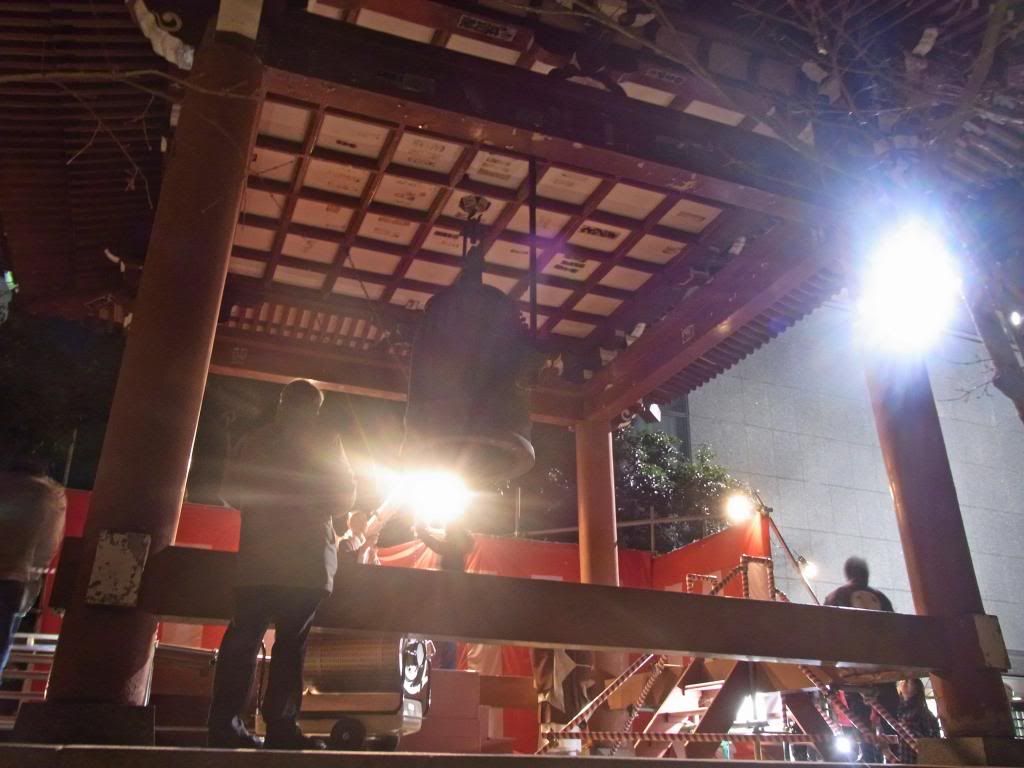 Visitors took turns ringing the bell.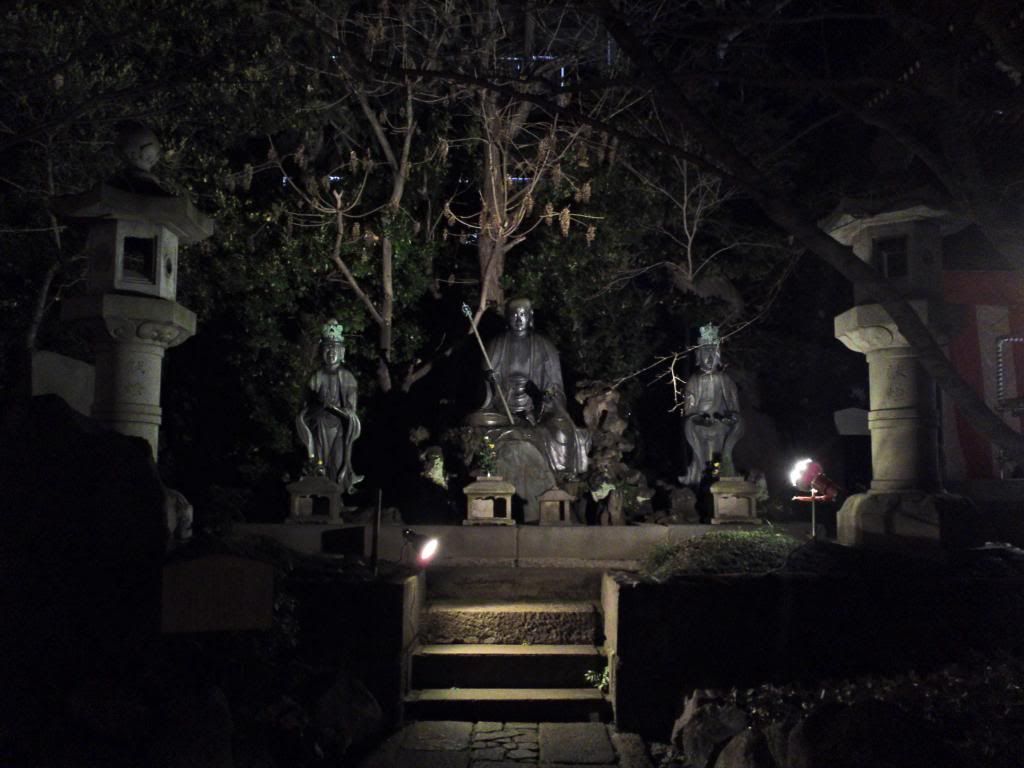 The path you take after ringing the bell leads you past the three statues of bodhisattvas.